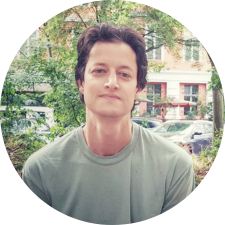 Avi Kramer, MSW, LCSW
he/him
"We get hurt relationally and can also heal that way. Conflict can open us to deeper connections if we stay with it. As a facilitator in that process, I approach therapy with the aspiration to really listen to different perspectives. These therapeutic relationships have the potential to create a space of understanding, less armoring, and more capacity to manage our challenges."
Avi's practice is grounded in relational, person-centered, and trauma-informed techniques. He has worked with relationship distress among adults, adolescents, children, and families, and his approach welcomes frustration and stuckness as well as humor and fun. Avi also has a background in education, writing and editing, meditation, and athletics.
---
Ask me about: mangoes, karaoke, and personal style.
Ever since I was young, I've been: enamored with basketball.
Favorite quote: "Understand that discomfort is at the root of all growth and learning. Welcome it as much as you can." –Tema Okun
Favorite kind of couple: I think it's a radical, special, courageous thing to choose intimacy, and I have huge respect for anyone who tries.
---
Credentials:
MSW from Smith College School for Social Work
Gottman Method Couples Therapy – Level I and II
Additional training in: Motivational Interviewing, Solution Focused Brief Therapy, Cognitive-Behavioral Therapy