"Kerry gets it. She's an expert educator and clinician, world-class writer, and all-around wonderful human being who brings empathy and compassion to her work. You can trust her with your relationship."
– Michael Fulwiler, Former Chief Marketing Officer of The Gottman Institute
"Northampton Center for Couples Therapy is on the cutting edge of what works to make relationships better. It is hard to find a group of couples therapists more dedicated to the practice of improving the lives of couples."
– Shane Birkel, Host of The Couples Therapist Couch Podcast
"Northampton Center for Couples Therapy is a beacon of light for so many couples who find themselves stuck in darkness and despair. The combination of the newest evidence based treatment modalities with unparalleled compassion and wisdom separates the Northampton Center from all others. Reach out if you need help."
– George Faller, Founder of The New York Center for Emotionally Focused Therapy
While each Intensive is customized, these are a few details to give you a sense of what to expect:
Who this is for: Couples in crisis (navigating life transitions, infidelity, retirement, you name it) tend to come to our Intensives. They're often on the brink of divorce and need help to make a determination about their relationship
What you can expect: We'll help you regulate yourself and your partner with an eye toward physiology to start. Because a stable interaction is where it all begins. We help you compassionately and fairly assess the stories you use to explain things. And we'II give you proven tools to experience your partner in a new way

Where it happens: We do 1 to 3-day sessions at our Center in Northampton, MA. We also offer private intensives in NYC, Boston, and LA, where we take care of every detail so you can focus on your relationship.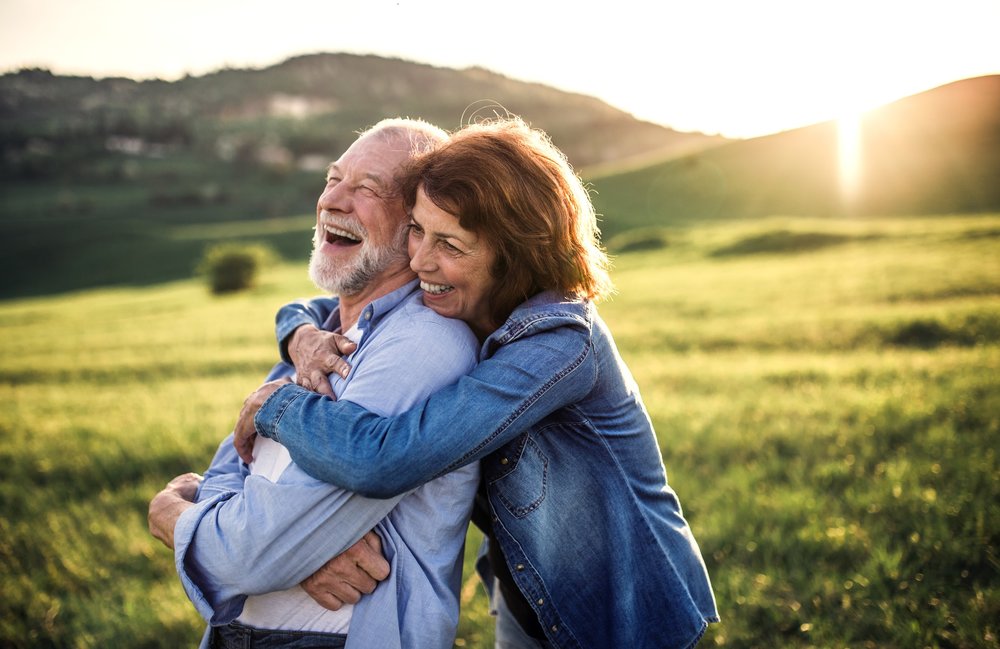 Couples attend private retreats for a host of reasons.
Perhaps your relationship has reached a critical point, and it's clear something needs to change, but you don't know where to begin.
Work and family can take up every minute of the day, and finding time to devote to your relationship can seem impossible. In fact, part of the reason you may be struggling in the first place is that you have no time for each other anymore. For you, attending couples therapy once a week may be unworkable.
Or, maybe you're stuck in gridlock, rehashing the same argument over and over. That voice in your head says, "I can't believe we are having this same conversation again!" The details are different, but the themes are the same. While it is normal for all couples to get stuck, if you find yourself here often it could be a sign you need some outside help.
Other couples decide to attend a relationship retreat because they find themselves at a critical juncture. You may need to make a major life decision. Conflicting longings regarding your life's dreams and goals and the significance they hold are often at the heart of this type of distress.
Or, you may be in crisis.
A private retreat can be the best way to stabilize your relationship if you are in trouble. The structure of a multiday retreat with the guidance of an expert will contain anger and prevent fights from escalating.
You will be able to share and discuss feelings that are otherwise unapproachable due to their potential to spiral. And, you'll do so in a manner that feels safe and allows you to take risks.
You will also get the feedback, counsel and knowledge of your therapist, a devoted expert who is seasoned and skilled, and who sits with couples in crisis everyday. A guide to helping people find their way out of such stormy times, couples just like you.
A private retreat will give you an uninterrupted window of time to devote to one and other. No work. No kids. No nagging to-do lists and no beeping gadgets (yes, you will be asked to turn them off!).
It will just be you and your partner, with an expert couples therapist all to yourself for an entire weekend. That's the equivalent of three months worth of weekly therapy concentrated into 2-3 days!
The best part is research demonstrates that couples therapy is most effective when offered in intensive doses up front. Couples respond incredibly well to it. The Gottman Institute, leaders in the field of evidence-based couples therapy, have pioneered this approach, and it is called Marathon Therapy.
So whether your relationship is gridlocked, at a crossroads or in crisis, a couples' retreat can be transformative.
At the best private couples retreats you can expect to:
Move through problems that felt seemingly insurmountable

Gain the tools and understanding you need to feel like a true team working towards a common goal.

Condense three months worth of couples therapy into just a handful of days, making fast, forward motion toward a healthier relationship in no time flat.

Reap the benefits of a healthy marriage: more time with your family, a greater sense of well-being and a partner to share your life with.

Consolidate your gains and return home with a plan to keep your relationship strong and connected.
The secret is to make sure you attend a retreat with a therapist whose trained in at least one of the two leading evidence-based models in the field of couples' therapy: Gottman Method Couples Therapy and Emotionally Focused Therapy (EFT).
These models have the highest success rates of any couples therapy approach hands-down, and the Gottman Method alone stands out with over 35 years of research on more than 3000 couples. It sounds like a magic bullet, but it isn't. Attending a private couples retreat is hard work, and it can feel scary, but we assure you it is worth the investment and will transform your marriage.
Want to learn more about how a private retreat can transform your marriage?
Contact us, and our Retreat Coordinator, will help you create a customized plan unique to your relationship needs. She'll even give you tips on fantastic places to stay and great places to dine while in the Pioneer Valley.
Best of all, once booked we'll give you access to The Gottman Institute's online Gottman Relationship Checkup, so you can begin your journey towards healing before you even arrive!
Take the first step towards saving your relationship and schedule your free initial phone consultation now. We promise to be in touch within one business day.