A Scientific Way for New Parents to Feel & Stay Connected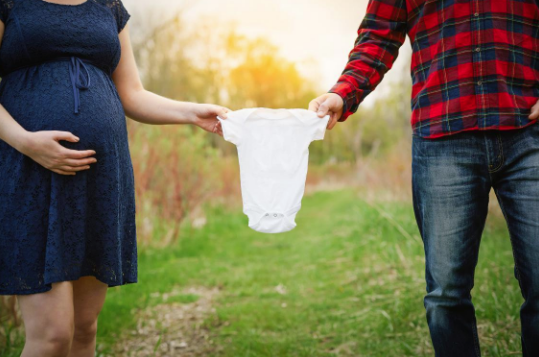 Earlier this month, I sat down with Rachel Stein, LICSW, one of The Northampton Center For Couples Therapy's (NCCT) core therapists, to learn more about the 4 1/2-hour intensive she offers to new and existing parents, aptly titled "Baby Proofing Your Marriage," which is available both in-person and online.
Although, it might as well be titled "Baby Proofing Your Relationship," as the intensive offering is open to parents regardless of whether they are married.
Fueled by extensive research, decades of experience in social work and different counseling modalities, from the Gottman Method and Emotionally Focused Couples Therapy, to more focused postpartum work, the specialized counseling option Rachel offers gives parents practical tools to navigate staying close as their family expands.
During the interview, we discussed everything from postpartum depression to how primary and secondary roles impact the connection a couple shares.
Whether you are expecting your first child, parenting toddlers or navigating a full house of children, this interview — and the intensives Rachel offers — will provide you insight on how to keep your relationship and connection strong.
Q:  At which point in the parenting journey is this type of counseling most effective?
A:  "Baby-proofing your relationship can be done at really anytime. I see couples who are pregnant and wanting to prepare their relationship for the inevitable changes that a baby brings, and I see couples who have 1, 2 or 3-year-olds and are now coming out of the early childhood period, realizing their connection isn't what it used to be."
As a specialized couples therapist, Rachel meets with couples at every point in the parenting process, from pregnancy to launching kids to college.  Any couple who is raising children, whether they are two moms, two dads, or one of each will benefit from the dedication and expertise Rachel's baby-proofing consultation affords new parents.
According to Rachel, parents with a new baby are often focused on the baby — and not nurturing their relationship — which is completely natural.  However, she makes clear that making sure your connection with your partner is strong is one of the best things you can do for your baby.
Q: What relationship changes do couples face when becoming new parents?
A:  "There is always a primary parent in the relationship – someone who spends most of their time with the baby. Usually, it's the biological mother, but not always. The other person is secondary, regarding taking care of the baby, and is usually spending more time taking care of the primary parent while also working outside the home. This difference in how each person spends their time significantly changes the relationship dynamic between the two adults and creates an emotional and logistical shift from life pre-baby."
This shift in the relationship can often lead to feelings of disconnectedness.
It affects both the primary and the secondary parent equally. The primary parent can feel depleted by the around-the-clock needs of parenting, and unable to devote as much energy or time to their partner.
Meanwhile, the secondary parent can feel left out and neglected. Understandably, the baby needs a considerable amount of energy from each partner. However, it's also important to devote some time and attention to the relationship.
Q: What is one thing you would recommend ALL new parents do?
A: "Every couple needs at least 20 minutes a day when they can count on talking and connecting with their partner, particularly with a new baby. Though very straightforward in theory this can be very tricky in practice."
"Just 20 minutes a day when you're not trying to problem solve anything but are just interested in each other's experiences, thoughts, and feelings is a great way to help the other person feel heard and understood. Rituals like these require little time and can go a long way to easing the tension that inevitably arises when we're sleep deprived and navigating a new normal."
The primary parent spends most of their time with the baby and can feel exhausted or touched-out. Meanwhile, the secondary parent spends most of their time in the "adult world" and is often more interested in their connection with their partner.
Because each parent spends their time and energy differently, they need even more support from one another. This need for mutual care is real whether the dynamic stays the same or partners trade off their primary and secondary roles.
Q: What methods do you use to help parents navigate this challenging time in your Baby Proofing Your Marriage Intensives?
A:  "First, parents will complete the Gottman Assessment online before they even come in. The Gottman Assessment looks at specific ways couples connect or disconnect from each other as well as the areas of strength in their relationship and the areas where they struggle."
"Then, when they come in for their 4.5 hour intensive, I share the results of their assessment with them, empowering them with information that will be immediately usable for them when they leave."
"We then can delve a little more deeply, using a combination of Gottman therapy and Emotionally Focused Couples Therapy (EFT).  Gottman allows me to give couples concrete tools to stay connected, and EFT helps make sure couples can use those strategies when they want to connect."
"The two therapy modalities complement each other nicely, and people experience relief more quickly. Many couples then feel ready to tackle parenting from a new, more bonded place.  Some want to check in periodically to make sure they have support as time goes on, so follow up "checkups" are another great way for couples to ensure they are maintaining the gains made from the initial  baby proofing consultation."
The goal of parenting counseling is to restore couples to a place of balance. It's about rebuilding a foundation of connectedness that encourages each partner to be more creative in their problem solving. This way, they can avoid a relationship "tug-of-war" and be more generous with one another. You are simply more willing to solve problems with (and for) your partner when you feel more connected and loved.
Q: Finally, what drew you to this specific niche of couples counseling? And why have you chosen to work with NCCT?
A:  "Couples therapy gives me a chance to support the core of a family. When parents are doing better as a couple, their parenting is positively impacted. So, their child's ability to go out into the world and be productive is also positively impacted."
Rachel has spent over 20 years working with couples, families, and adults, with the past five years dedicated to working exclusively with couples. As a licensed clinical social worker with a wealth of experience serving children and parents, she has seen first-hand the positive impact that a strong parental relationship has on a child. Also, she notes, putting the parents' relationship first has a profoundly positive effect on the whole family.
"Relationships that let the kids be important and be well taken care of but not necessarily get all of the energy, attention, time and focus, and instead maintain their partnership as a priority, are more successful through life's journey."
With a whopping two-thirds of couples experiencing relationship dissatisfaction after becoming parents, her work is more important to her than ever. By partnering with NCCT, Rachel also benefits from consistent collaboration with her colleagues and intensive training, allowing her to stay at the forefront of couples therapy.
All NCCT therapists are 100% couple-focused, which means all company meetings, training and required readings are devoted to couples therapy.
"Often, therapists are alone in their offices, seeing some individuals and some couples, and only go to trainings occasionally," says Rachel. "At NCCT, we have a community of couples therapists and are completely immersed in everything related to couples, leaving us in the best position possible to help."
Request an appointment today by filling out this quick form! There is no obligation to meet with us. However, we would be happy to hear about your parenting journey and provide the specific counseling options that will best fit you and your partner's needs.
Also, to learn more about Rachel Stein, her background or her areas of licensure or expertise, click here to visit her team member page. Or, to learn more about NCCT and what stands us apart from other counseling practices, click here to visit our "About Us" page.
Also, feel free to give us a call at (413) 586-2300 to request an appointment or to ask questions about our baby proofing intensive.