Nurturing an Intimacy Born of Shared Experience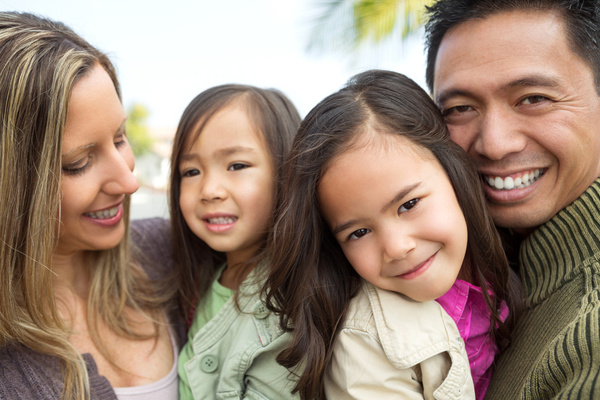 According to a study conducted by AMA Insurance Agency, nearly 40 percent of doctors marry other doctors or other healthcare professionals.
What is the reasoning for this natural romantic attachment? Could it reflect what is seen on television through shows such as Grey's Anatomy, Chicago Med, and ER? Or is it something deeper?
For the most part, the answer is fairly obvious. Who better to understand the rigors of the medical profession than…well, medical professionals? Doctors and nurses share a whole host of experiences unique to their work world. The guilt. The stress. The grief. The sleep deprivation. The fear.
And for young doctors, who spend upwards of 80 hours per week at the hospital and the rest of their time studying, the pressure is more extreme. Often, the only opportunity for social interaction is with other doctors or nurses, most of whom are sleep deprived or facing other demands.
But is this a recipe for romantic bliss? Are you part of a dual-physician couple? Do you ever wonder if your relationship is setup for long-term success?
The answer is, perhaps, just as complicated as the medical profession itself. So, we reached out to NCCT Director Kerry Lusignan and Retreat Coordinator Martha Reeves for more insight on this topic and what "prescription" they might offer.
Leverage Your Natural Compatibility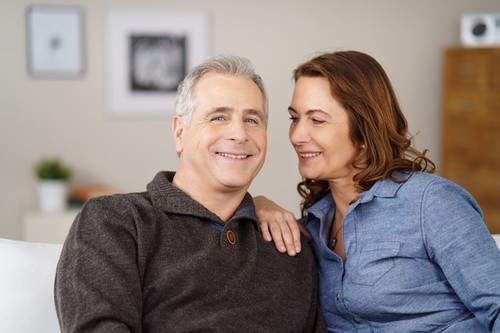 If you are married to another physician or medical professional, your shared experiences are no doubt a driving force behind your attachment, but they can also be leveraged to strengthen your romantic bond.
"It easy to understand why physicians are drawn to one another and why they stay together as well," says Reeves. "They are more able to clearly understand the other's work world."
These commonalities offer a crucial element of support and validation. Unfortunately, the demands of your profession might cause you and your partner to see less of each other, especially if you have conflicting shifts or work in different fields. If you fail to cultivate your connection and make time for one another, tensions can arise.
On the other hand, your shared occupation can provide more stability. Both you and your partner have committed to more onerous work schedules, which allows you to relax your expectations of your partner accordingly. Coming across life and death situations is also likely an ever-present reality, one which can have a profound impact on your relationship. However, if you are married to another physician, you have a unique opportunity to join alongside your partner or spouse in the coping process.
"When these choices are faced over a long period, a person can become withdrawn, especially emotionally," says NCCT Director Kerry Lusignan. "A doctor may find the need to shut off painful feelings, block out intrusive thoughts, or dismiss emotions altogether."
Given this tendency, having a partner who can relate — even in unspoken ways — can bring welcome relief and amplify the levels of trust and intimacy you share.
Recognize the Repercussions of "Doctor Burnout"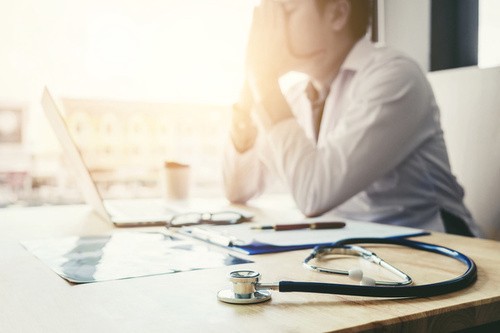 According to Lusignan, a constellation of factors contribute to doctor burnout. As a doctor, you are facing liability risks, demanding schedules, and mounting productivity expectations — not to mention frequent violence and trauma. Without support or an outlet to release painful memories and emotions, you might be more apt to bury them until they become overwhelming, at which point you could have a crisis on your hands.
"The side effects of doctor burnout are similar to what you can see in first responders," says Lusignan. "It is a manifestation of the impact that trauma has on the mind."
There is also the added pressure of time, something you might have less and less of these days. Studies show that for every hour spent with a patient, a doctor spends two hours maintaining medical records, filing insurance forms, or managing their staff. Not only does this take away precious time for you to spend with your patients, but it can take a toll on your loved ones.
Regardless of the common understanding you might have in your relationship, this separation can be taxing. You cannot expect to maintain your connection if you are unable to dedicate time to building your bond.
"Burnout also creates health problems making it difficult to bring energy to or receive connection from a partnership," says Reeves. "Depression and anxiety are often experienced alongside burnout, and this too can add further strain on a couple."
Resist the Urge to "Play it Strong"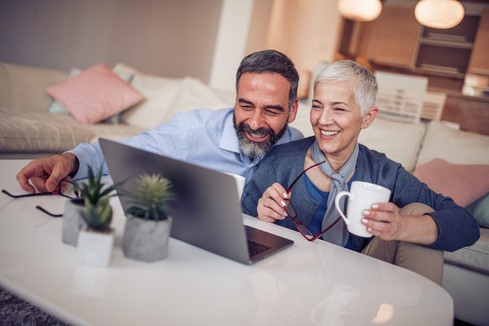 From your very first pre-med course to your final day of residency, you have been trained to answer the call for help — not to be the one who asks for it. Of course, needing help might open the door to being seen as weak by your partner. This can hurt, especially if your spouse doesn't seem to be going through similar challenges.
Nonetheless, as someone who has gone through the rigorous training to become an MD, you have both the discipline and empathy to reap large rewards from couples therapy.
"Revealing vulnerability can run counter to the image a physician holds and, therefore, be an uncomfortable process," says Reeves. "But once committed to the process, physicians are often very engaged and successful in deepening their understanding of the challenges they encounter and at creating connection."
Another issue that might keep you from seeking help is scheduling it in. Between patients, regulatory compliance, spousal duties, and even parenting responsibilities, there is likely little extra room on your plate. Making time to sit and eat a warm meal is hard enough, let alone sitting for an hour with a therapist to diagnose a problem.
And if time is not an issue, therapy usually offers the promise (or threat) of a diagnosis — giving the appearance of weakness or a suggestion of a shortcoming, as well depicted in the 2018 documentary Do No Harm.
"The culture of the medical profession could inadvertently discourage physicians from seeking treatment, especially for emotional and psychological problems," notes Lusignan. "The fear of putting their license in jeopardy can cause hesitation in seeking help, leading Physicians to wait longer before seeking counseling of any type."
However, there are benefits to discussing the stress and emotions you feel. Speak openly with your spouse or partner. They can be the support you need when things do not go as planned.  While you may not experience burnout at the same time, or in the same ways, when one of you opens up, it can reveal an issue the other one is having. Dealing with it together can help you both achieve a positive outcome.
The Final Diagnosis
The Mayo Clinic Proceedings has done an extensive study about dealing with burnout. As you well know, the first step to treat any condition is to acknowledge and assess the situation. Only once something is diagnosed can a treatment be surmised. In any case, the support of a spouse can make the difference between further complications and recovery.
Therapy can assist you and your spouse in finding a balance between work and life. Engaging in couples therapy together can help you reach that balance at a quicker pace.
Also, when time is of the essence, more concentrated therapy work, such as marriage intensives or retreats, can help you capitalize on your time investment and reach greater strides, both within yourself and your relationship.
"Physicians are often good candidates for retreat therapy," says Lusignan. "It is much easier for them to set aside one day a month for a longer session than it is for them to commit to a weekly therapist visit."
Through a dedicated, intensive retreat, you can make up for lost time and reconnect with your partner on a deeper plane. Just ensure that the methods used by your therapist are founded on scientific principles and rooted in research.
"Doctors are familiar with teaching and training," says Reeves. "They respond well to the evidenced-based models we work from; the research is reassuring to physicians who relate well to the science of trust and other invaluable elements of what a partnership needs to thrive."
If you are a doctor, marrying another doctor or medical professional does not have to be a fatal diagnosis. Your relationship can survive, even through burnout. You may not resolve your problem in sixty minutes, as they do on TV, but the journey will add to the connection you already share.
At NCCT, we have extensive experience helping couples navigate the strains that the medical profession can put on your partnership. We can help you work through the unique intimacy challenges these present and offer private couples retreats that work around your schedule, along with weekly and extended hours couples therapy. Our therapists are well-versed in the leading, evidence-informed methodologies in the field, including Gottman Method and Emotionally Focused Therapy.