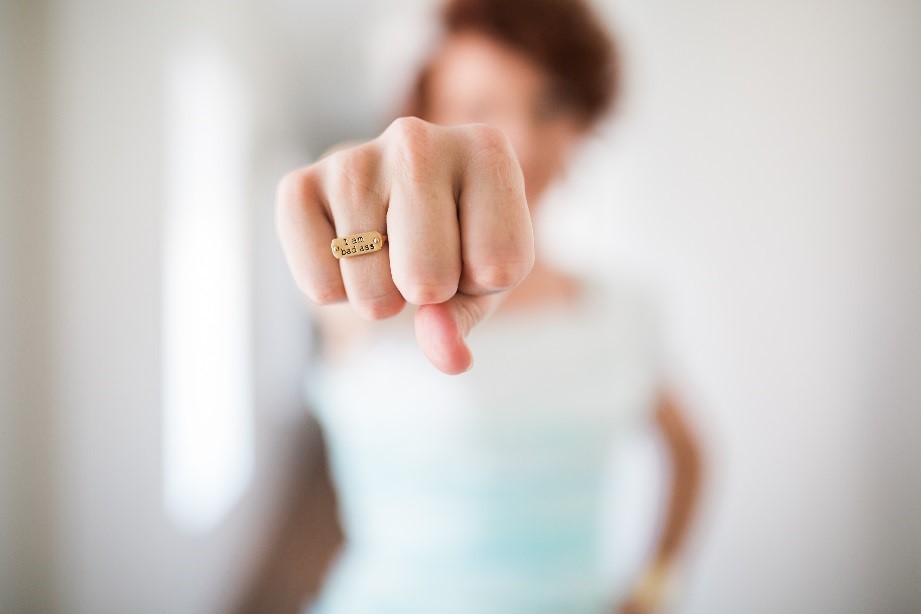 As we approach the holidays, relationships are on our minds more than ever. What do you buy for that special loved one? What is that "perfect" gift to convey what you are feeling about them?
Of course, for couples in a relationship or marriage crisis, the question becomes much more complicated.
Is a simple gift enough to repair the damage? How can you get through the holidays without arguing or hurting each other? How can you celebrate the season without letting your tempers flare and affecting your kids? Or, even worse, is this your last holiday season together? These are just a few of the painful questions you may be asking if your relationship is in crisis during the holiday season.
And, while some might tell you to just "grin and bear it" until the holidays are over, research shows that this might not be in your best interest. Numerous studies identify communication, or the lack thereof, as a top reason for a break-up or divorce. Research also shows that how you communicate is key to making your marriage work.
A UCLA study from 2012 found that newlyweds who routinely react with anger and pessimism toward their partner were more likely to be divorced ten years later. This study also showed that communication patterns and styles were more predictive of divorce than personality profiles, stress levels and even commitment to one another.
Simply put, for a marriage to work communication must be present and handled in a way that shows consideration and appreciation for your partner.
Begging the question "How do you turn the tide after a marriage has already entered rough waters?" In honor of the holiday season, I want to address this question head-on and provide a few research-driven strategies.
1. Calm is Key
At NCCT, we use a wide variety of models for getting you on the road to reconciliation. What each model has in common is that it supports you in calming your nervous system so that you can learn new skills and have reparative and connecting experiences.
When immersed in a conflict at home it is often challenging, if not impossible to do this. Your heart rate elevates and you're operating on such an emotional level that you cannot apply logic to the situation. You need to slow things down – we act as your brake.
Supporting you in developing skills to manage the understandable panic, anger, and despair you may be experiencing.
If you are a couple in distress or are experiencing a marriage crisis, before you can take steps forward, you must develop tools to calm yourself and calm your partner. Finding a way to engage with your partner in a supportive and emotionally balanced manner. For couples who cannot do this successfully on their own, we recommend couples therapy with one of our therapists trained in evidence-informed models such as Emotionally Focused Couples Therapy or Gottman Method Couples Therapy.
2. Turn Towards (Not Away) From Each Other
For some couples, conflict does not result in fighting. Instead, during the "heat of the moment," one or both partner may shut-down. Instead of shouting, they withhold words and emotions. Stonewalling of this sort is equally toxic to relational health. The majority of relationships that end in break-up or divorce fail due to a lack of healthy communication strategies.
For your relationship to thrive the key is not just to communicate but to learn how to communicate well. During our therapy sessions, we encourage you to turn towards each other and enter the same terrain you engage in at home. Acting as a coach or choreographer, we then guide you on how to respond when the situation becomes tense.
3. Repair and De-Escalate
It's true that most conversations and interactions end the same way they begin. In broaching a challenging issue with your spouse try to start on a soft note and de-escalate a situation whenever you sense it going array. If it's helpful, use scripted phrases like "Let me try again," "I don't feel like we're understanding each other right now, how about we take a break?" to bring the emotional barometer down and begin to make repair attempts.
4. Eliminate Contempt
In communication studies, contempt is known as being "tough on the person, soft on the issue." The opposite of respect, contempt is often expressed via negative judgment, criticism, or sarcasm regarding the worth of an individual. Contemptuous communication works like poison – it destroys the health and of a marriage or committed relationship. And it can also be seen non-verbally in things like your voice tone and body language.
Even if you think you are right on an issue, hold yourself to a standard where you remain open to the possibility that you may be wrong (or at least not seeing the whole picture), and keep contempt in check (and take a break when you can't).
5. Always Have Your Partner's Back
When you commit to a relationship or marriage, you commit to supporting your partner – burden and all.
Partners who can pick up on each other's signs of distress have an easier time breaking out of fight/flight and applying the proven strategies they learned during couples' therapy. Having your partner's back means if they go down you go down, so you're committed to keeping both of you afloat. It's self-preservation of "we" versus self-preservation of "me."
At NCCT, we don't believe there is a "one size fits all" method for helping marriages in crisis. Instead, we use a full toolbox of research-driven techniques, such as Emotionally Focused Therapy, Gottman Method and PEX-T (Pragmatic Experiential Couples Therapy).
We are continuously refining our extensive repertoire of tools and strategies to add to our wheelhouse and will employ whatever techniques are needed to achieve the best results.
Using "state-dependent" couples' therapy, we work with you in the same tough states you are experiencing at home. Removing ourselves from the sidelines and applying hands-on expertise and resolution strategies in real-time.
If you are a couple in crisis or are experiencing a marriage crisis, we encourage you to consider these points and contact a couples' therapist if you feel you need more help breaking out of a destructive pattern.