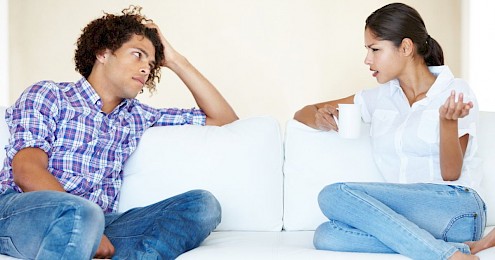 In an interview for "The Couples Therapist Couch," Kerry Lusignan describes the models, approaches, and philosophies at Northampton Center for Couples Therapy, where she and her team see 100 couples per week, offering 90-minute therapy sessions as well as intensives and workshops.
In the interview, Kerry explains what she thinks makes really good couples therapy. It includes what is known as "state-dependent" work, which Kerry describes as a way of meeting couples "in the states where they get into the stress at home. You are not just talking around it or just advising them. You are actually entering that space with them." The therapist encourages couples to interact with each other, with the therapist acting as a guide. "Couples feel safer going to that place when they have a trained therapist there with them," Kerry says.
At NCCT, Kerry, explains, she and her team use "evidence-informed" therapy, which draws on some of the leading models in the field of "relationship distress, as well as attachment theory and the psychobiology of relationships."
Kerry believes that successful couples therapy involves longer sessions. Research supports 90-minute sessions.
Kerry embraces different therapy models. She started off with Gottman's research, but felt that "something was missing" in helping couples regulate themselves and each other after they leave the therapist's office. In order to help people when they become emotionally disregulated, Kerry began using EFT (Emotionally Focused Therapy). "That model really started to fill a gap," because it's very much about "meeting people in the places of disregulation where they are at. There are a lot of interventions and tools to help the couples in the relationship." Still not fully satisfied, Kerry explored Stan Tatkin's PACT model, which helps couples "turn towards each other during therapy and pick up on signs of distress, and practice helping to co-regulate their partner." Going further, Kerry began to use "Pragmatic-Experiential Therapy," Brent Atkinson's model, which draws on Gottman's research but extends into psychobiology and neurobiology. "Atkinson has created interventions that you can use in sessions, but also a wealth of tools couples can use outside of therapy." Atkinson also advocates for the possibility of focusing on individuals, something that is often avoided in couples therapy.
At NCCCT, Kerry assesses each couple to determine which model will work best for them. She often starts with Gottman, then progresses to EFT. For other couples she "moves in and out of different models during sessions." Kerry says that her work includes reading "non-verbals, body language, the volume of the voice, and honing in on the words people use." Kerry says she uses a heart rate monitor to help be attentive and track an individual's level of dysregulation, or to know when it is necessary to take a break. She says she often pauses when dysregulation happens instead of avoiding it, and works to uncover what's happening there.
Kerry describes the general sequence of events for couples therapy at NCCT. It starts off with multiple assessments, then couples come for weekly 90-minute sessions. She says that couples can usually make a lot of progress in 4 to 6 months, before they "fade out by doing sessions every other week, then eventually once a month." After that, couples come back for a "check-up."
NCCT offers intensives, private couples retreats where couples meet for more time in just a few days. Kerry explains that these are good for couples with much longer-standing issues, who can use intensives as a "jump start" for further therapy.
Kerry offers advice for people wishing to train to become couples therapists. She has trained 9 therapists at NCCT. "I think people should initially pick one model, and really get comfortable and fluent in that model." She recommends starting with the Gottman method because "It's one of the easier models to learn, and it gives you a good foundation for understanding the landscape of relationships." She suggests using the online materials available from the Gottman Institute. Beyond Gottman, Kerry recommends becoming familiar with EFT because "It will take couples through a very different level of connection and skill." She strongly recommends the Pragmatic-Experiential model as well, but cautions that "people should not do this unless they get some training because there's a lot involved."
Hear the full interview in the audio link above.