(and How You Can Beat the Odds)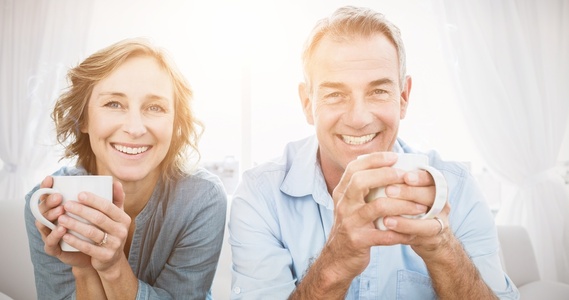 Embarking on a lifetime commitment in the form of marriage is a leap of faith for anyone. But for those of us who have experienced divorce firsthand, it can feel like an even greater one. It is no wonder that the second marriage divorce rate is as high as 67 percent.
The understandable desire to "get it right this time" and learn from your mistakes can create pressure and challenges unique to remarriage.
Furthermore, partners often bring an amplified level of hope and angst into their new relationship, albeit often unconsciously. Whether you are longing for a sense of connection that was absent in your previous marriage or seeking a reparative family experience, these pressures can set the stage for conflict and reactivity in your second marriage.
Simultaneously, the baggage of past hurts and betrayals can leave scars that impact the level of trust and connection you share with your spouse. In modern-day love, there is a tendency to view our spouse as the ultimate balm for our wounds. Add to that the complex family dynamics of remarriage, in the form of blended families and ex-spouses, and it's no wonder people struggle.
Despite all of this, there are reasons to remain hopeful, and many  things you can do to stack the cards in your favor.
Take Your Time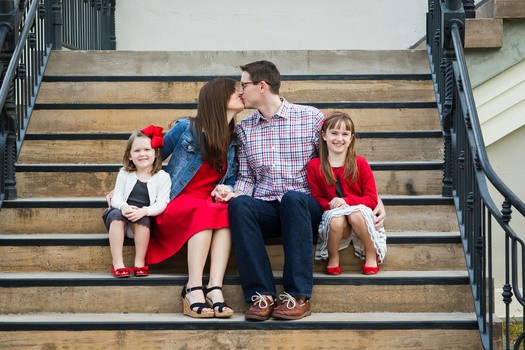 The first thing we at NCCT  recommend to anyone embarking on a second marriage is to go slow. Having a second chance at love can feel so intoxicatingly good, especially if you are coming out of a desert of loneliness, a painful first marriage or a long stretch of single parenting.
However, the research is clear. Blended families take an average of 4 1/2 years to get their bearings.
When your kids are rushed to accept a new family member,  it can put unbearable demands on your relationship. However, even if you do not have children, there is wisdom in pacing things.
According to John Gottman, a leading expert in the field of marital distress, the first few years of a relationship are devoted to establishing trust and learning how to navigate conflict.
This is a time when your are building a foundation by working through the day-to-day stuff with each other.Think: chores, sex and money. You are establishing a new culture together, and learning how to do that takes time.
Adjust Your Expectations
Equally important is that you consider "recalibrating" your expectations of what marriage and family will look like early on. If you can enter the union with a deeper understanding of the tasks and challenges at hand, you will be less likely to panic. You will also be better equipped to hang on during  tough times.
One proactive way to gain that understanding is to seek premarital or couples therapy. Devote time to building a strong foundation. Refine your communication skills. Talk about the tough stuff. Expand on dreams and, when applicable, become more informed on the tasks and demands of step parenting.
 
Wield the Wisdom of Experience
Second marriages provide a chance to choose your life partner with the insights and experience of your adult self. There is the potential to re-partner from a place of greater maturity, clarity and health.
It affords you the opportunity to embark on a life with a spouse, who may very well be a better fit for who you than the person you chose in your youth.
Similarly, if you have been married previously, you have likely cultivated a unique and valuable set of skills. You have had a chance to practice, to learn from your mistakes. You probably understand that the grass is not always greener, that fantasies of a better something or someone are not rooted in reality, and that much can be gained from appreciating where you are in the here and now.
 
Find Growth in the Grey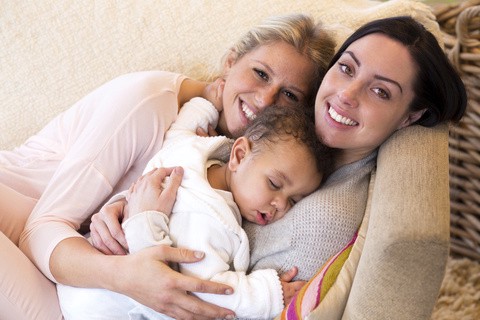 At NCCT we have seen the "grass is greener" mindset play itself out in some  remarriage scenarios, however, there are times the opposite situation proves to be true.
Having tasted divorce in the past can cause you to lose the fear of separation in the present. Perhaps you can better visualize yourself outside of the marriage than someone who has never been married or divorced before.
Or maybe you are more financially independent as a result of having had to support yourself and your kids on a one-person income. Having had success flying solo can reduce the deterring effect that the sting and stigma of divorce has on first-timers.
This theory provides reasonable justification for the fact that one in four second marriages end after just five years. It's possible that we don't "stay" simply because the experience of leaving, or being left in the past, creates a tendency to exit a marriage prematurely. This, of course, is a mixed bag.
Options are great, and so is the ability to support yourself and leave an unhealthy relationship…but there is a grey area. A space where a marriage is neither thriving nor intolerable.
One could make the case that it is within this grey area where you will discover the most growth and intimacy with your spouse.  Where you will experience greater levels of gratitude and humility, which will, in turn, cultivate growth, change and a relationship that endures.
In "What Makes Love Last?" Gottman writes, "life tends to go better for those who have the courage to trust others." While courage might be harder to come by, that vulnerability is precisely what you need to grow levels of trust and intimacy and navigate the new terrain you both find yourselves in.
This is true for first marriages, second marriages, third marriages and beyond. The crucial skills that predict marriage success are the same for all couples, no matter where they find themselves on  their romantic journey.
So, breathe easy. The odds can be tipped in your favor when you and your spouse are both committed to putting these practices into play. If your new marriage has created a blended family, here are some helpful tips on how to cope with unique step parenting struggles.
Also, keep in mind that there is simply no replacement for objective, research-based couples therapy. If you are having trouble coping with the unique challenges of a second marriage or blended family, reach out to a licensed couples therapist.
From the Gottman Method to Emotionally Focused Therapy to Pragmatic Experiential Couples Therapy (PEX), we apply science-based methodologies to every couples retreat, premarital counseling retreat and couples therapy weekend we offer. We also offer weekly sessions for those who can find time to break away during the week.
Request an appointment or call our office at (413) 586-2300.