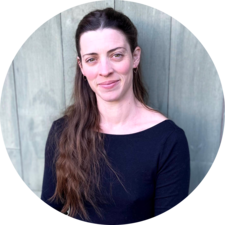 Maggie Rose
She/her
Director of Operations and Couples Support
"I am a chaser of the kind of quiet you can find in nature. I want to share that peace with everyone, whether it be through a walk in the woods, a painting, contributing to an experience, or helping them on their path to happiness. "
Maggie has a background in art and design and over a decade of customer service experience. She runs her own freelance art and design business where she makes everything from large-scale oil paintings to wedding invitations. She is passionate about organized systems and has a keen attention to detail.
---
Ask me about: My ever-expanding flower gardens. Hiking the Long Trail. Botany. My creative heroes.
Ever since I was young, I've been: drawing, painting, making, organizing, exploring thickets.
Favorite quote: "Instructions for living a life. Pay attention. Be astonished. Tell about it." Mary Oliver
Favorite kind of couples: All couples. Anyone learning to hold the space and to show up is so brave!