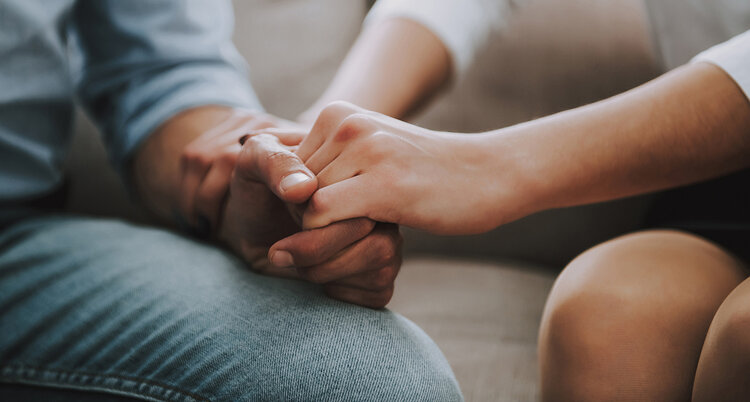 High quality and award-winning documentary team in New York, is currently producing the seventh season of an acclaimed documentary series. Each episode is an hour-long program and highlights and explores a single issue or experience through personal profiles. The goal is to create a powerful hour that allows individuals to tell their own life story in their own words. It is a documentary that we hope will appeal to people's humanity, touch their hearts, and share important life moments. 
The company is currently developing an episode about marriage, female infidelity and what it takes to stay together, through thick and thin and is working closely with NCCT Director, Kerry Lusignan to identify the story of a wife who had an extramarital affair and now wishes to repair her marriage by going to a couples counseling retreat with her husband. The goal is to show that through hard work with a professional, couples can re-define their relationship.
Our hope is to chronicle the experience of a couple, capturing their moving story in a documentary-style way. Ideally, a day or two before the retreat, the company will meet with you at home to learn who you are, what life has been like for you as a couple and why you are going to this retreat. The company will then travel to film you at the retreat for just the first day or two. And, if a month or two later, there has been some progress or change, we may see if the company could come back to your home to follow up for one day. Through each step of the process, we will come to learn the personal history and circumstances that have brought you to this critical point in your lives – and what it will take to move forward. The goal is to share a relationship window with viewers, so they may witness powerful and illuminating stories that they can learn from and even draw inspiration from.
Overall this would be a very intimate experience. The production company is a passionate group of people who feel strongly about the stories they help tell, in particular, their power to provide hope and insight to viewers. Infidelity is a painful reality in so many marriages. We believe it would be extremely helpful for other couples in this situation to see there is a path forward after infidelity if a couple wants to try and stay together. The crew is small (4 people and the journalist), respectful, sensitive, and compassionate. The goal is not to interrupt or take away from your experience in any way. Your healing and progress are of utmost importance. Because of this, we will not have a camera person or another crew in the room. Instead, the production team will set up multiple cameras in the room and have the crew leave, so the session is as real and comfortable as it possibly can be.
Kerry's availability for this private retreat is Thursday, 4/16, and Friday, 4/17. To learn more about what NCCT retreats include, you can visit our intensive couples therapy page. 
For this particular piece, the company is seeking a cisgender, heterosexual couple where the woman has had an extramarital affair and now wishes to repair the marriage/relationship. Ideally, this couple will not have children under the age of 21.
If you are interested, Kerry would love to have an informational call with you to assess if this service could be helpful and to answer any of your questions. Please email Kerry at [email protected]