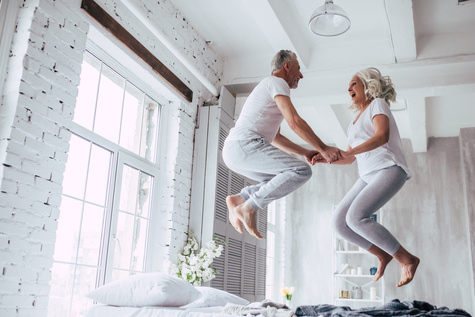 Are you there for me? Can I lean on you? Will you come when I call?
These questions are the siren songs of one soul calling to another. They are how we ask our partners to reassure us that our love is secure, that our bond is strong.
Our need to know our partners will respond to us is wired into us from birth. Research beginning with John Bowlby's attachment theory in the 1950s and continuing with the most current, state-of-the-art neuroscience today has paved the way for the development of Emotionally Focused Therapy (EFT), a couples therapy model created by Dr. Susan Johnson, now practiced by therapists and counselors worldwide.
What is Attachment Theory?
Imagine what it would feel like to be wholly understood, fully yourself without judgment or scrutiny, and to know the person you're with will be there for you when you need them most.
For babies and young children who have a strong attachment bond with a parent or caregiver, this is precisely what life is like. Each time they coo or cry and their parent answers, their confidence within themselves — and their trust in their caregiver — grows. So does their willingness to explore the world around them without fear.
"The only way we can learn our value is secondhand, through the eyes of another," advises George Faller, certified EFT trainer and founder of the New York Center for Emotionally Focused Therapy.
It's in that powerful exchange between parent and child that we first begin to understand what we mean to others and what they mean to us.
Humans need much more than physical strength to thrive in life. We need to learn our emotional and social relevance, too, which can only come out of relationship with another. This is the basis of attachment theory. However, as we all know too well, not all children experience healthy attachments with their parent or guardian.
For some, the bond can even be described as anxiety-provoking or even traumatic. But there is good news: most experts agree that there is hope for creating a secure bond in adult relationships. There is a chance to find and form fulfilling attachment bonds within our intimate relationships as adults — bonds which are comprised of true mutuality, fairness, and sensitivity.
"Even when we have early trauma and insecure attachments, we can earn security through our relationships with an intimate partner, a therapist, or friend," says couples therapist and relationship educator Dr. Rebecca Jorgensen.
The Science Behind Emotional Bonds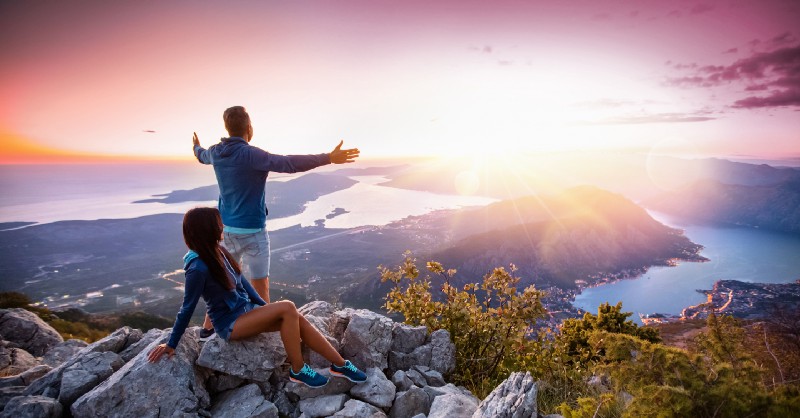 According to research published by Plos One, a well-renowned neuroscience journal, attachment theory is rooted in science. Studies show that simply holding your partner's hand can change the way your brain perceives a threat, as well as how you deal with it.
"Our nervous systems are meant to be captured by another nervous system," says Faller.  "Even when we feel the most disconnected, there's still that longing inside of us that wants each other, that knows there's a better way."
As we embark on this rocky road called life, it is the attachment bonds we form with parents, siblings, lifelong friends, and intimate partners that help us better navigate the challenges we face. These bonds impact our nervous system profoundly, helping us to feel calm, content, and supported. They let us know that everything is going to be okay. They make us stronger, and they protect us from pain.
"This isn't just fluff, either," says Dr. Johnson. "When we lose that sense of connection, we hurt. It's painful. Our brain then enters a state of fear because we know on a very gut level that being emotionally isolated is dangerous for human beings."
What is Emotionally Focused Therapy?
EFT is a leading edge couples therapy that is taught all over the world and based on 50 years of research on bonding and attachment theory. It was originally developed in the 1980s by Dr. Johnson, who describes EFT as a "dance between lovers" with the "music" of emotions guiding their way.
The beauty of EFT is in how it helps us make sense of the painful moments of disconnection with our partners, like when the other person doesn't  come when we call, or misses our requests for connection.
"The goal is to create a more secure emotional bond," says Johnson. "And our research says that we can do that. We can create satisfaction, intimacy, and trust."
Engaging in EFT couples therapy allows partners the chance to change the conversation, so "I don't care," becomes, "I just don't know how to do this. Help me."
For example, the EFT therapist might say to one partner, "What happens to you when you see his tears?" While the other partner might say, "I see them, but I don't trust them."
Then, the therapist could reply, "Even though your partner is showing you his tears, you remember that for a long, long time he was very distant and cold. Is that right? Is that when you go back to your anger and list of demands?" The second partner might say back to the therapist, "Yes, you're right. I go back to my demands." These interactions set the stage for the real work to begin.
"You might be thinking things like 'They don't care' or 'They don't want me.' But that is most likely not the case," says Faller. "Most likely they care very much, but they just don't know how to show it."
Instead of focusing on past hurts or senses of betrayal, the EFT therapist will work with you in the moment. They will invite you and your partner partner into a collaborative space, helping you get "unstuck" from negative patterns and shift your emotional signals.
With EFT, change happens in the present. The therapist will help you and your partner make sense of what you are experiencing now, in the moment, and then will guide you to help you send new signals to your partner so you can "dance" together in a more positive way.
Does EFT Really Work?
Over sixteen outcome studies have been conducted on EFT, and findings show that 70-75% of couples can move from distress to recovery, with 90% showing significant improvements in their relationship.
The key is having a skilled therapist who can guide you both to greater vulnerability, which opens the door to greater connection. When we humbly admit what we need from our partner, true healing can begin. And if we can become masters of this kind of "emotional talk," it can even help us thrive in life.
When people feel a deep sense of connection and security, they have more confidence to face whatever each day brings. Of course, real and lasting change does not occur unless the couple is willing to do the hard work of reshaping their emotional map.
"A secure emotional connection does not stop fights, differences, or hurt feelings in a relationship," advises Faller. "But what it does is provide the best platform to deal with those things."
Also, because the practice of EFT is rooted in research and scientific evidence, couples therapists trained in EFT have a roadmap toward guiding you and your partner to success. They have a map for how your relationship works, how it might have gone wrong, and exactly what tools and strategies will help to put it right.
Our therapists at NCCT are all trained in EFT and other leading, research-based methodologies of couples therapy. We are well-equipped to give you and your partner the guidance you need to heal from past relationship hurts and build a stronger, more resilient emotional bond.
We offer weekly couples therapy, in addition to private marathon retreats, couples retreats and premarital counseling retreats. You can request an appointment or find us online at www.northamptoncouplestherapy.com.