Expert Intimacy Advice from Martha Reeves, MA, LICSW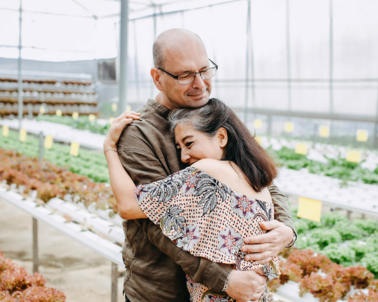 If you have been married or in a committed relationship for 20 years or more, you have done something remarkable. Long-term committed relationships take more trust, loyalty, and sacrifice as time goes on.
However, you have also most likely crossed a number of relationship thresholds throughout the years. Changed habits, new roles, and unmet expectations could lead to increased levels of dissatisfaction.
I reached out to Martha Reeves who has experience helping couples address these challenges head-on. As a licensed couples therapist with a Master's in Social Work, Reeves has over 25 years of experience treating couples and families.
During our interview, she highlighted a number of obstacles older committed couples face: from empty nest syndrome to experiences with aging and loss. She also provided practical solutions on how to keep the bond going strong.
It was a very insightful interview and one I believe all couples can glean some lessons from – whether you have been married for two or 52 years!
Read below for our Q&A:
1.  What unique challenges do older couples face in their partnership?
"When we partner, we bring patterns and habits of relating from our first families and former partnerships into the relationship.  Our histories contribute to how well we understand and work with what shows up in us. Our most vulnerable selves get evoked as we try to live the intimate lives we've imagined.
If we are fortunate to have enough self-awareness, we can share our experience with our partners.  In this way, we teach each other who we are and what we find most risky in developing and sustaining a deep trust in one another.  This awareness and communication plants new seeds for a secure attachment.
However, many of us do not enter a partnership with highly developed awareness of our vulnerabilities.  We unwittingly react to discomfort and perceived threats from our partner, establishing patterns of disconnection and distance.   
Couples who have been together for decades have developed unhealthy relationship habits and patterns of communication (spoken and unspoken). Identifying these habits, honoring how they have come to be and learning to interrupt them and replace them with more satisfying dynamics is a big part of the work for our couples.
Often, we see couples who have married in their 20's, transitioned to parenthood soon after and were engaged in their professional lives. Therefore, they have minimal experience in attending to their inner lives and the changing nature of the relationship.  
The focus has been on nurturing children, developing careers and engaging in the community.  While a healthy partnership can grow within this context, many couples become more divided than united. As children mature and careers are no longer center stage, partners look to find in each other a renewed bond; this is what we guide them toward."
2.  How effective is therapy for couples who have been together for 20 years or more?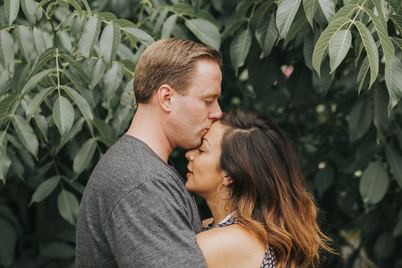 "There are many adjustments to be made in any long-term intimate partnership, depending on the nature of the challenges a couple is facing. There is also tremendous potential for awareness and change."
The marriage or partnership we enter will not be the same marriage we find ourselves in even five years later.   However, this does not mean the connection can't last.  Many couples are surprised and relieved to know that they can redefine the nature of their relationship, as well as the needs and wants of both parties.
While this concept can feel threatening, as we tend to hold onto what we know, with skillful guidance, couples can bring fresh and generative energy into this exploration.  This may include a need to heal and repair past hurts to make room for new perspectives.  If we are fortunate, we may be married to the same person (in name) over many years. However, they,  like ourselves and the relationship, will not be the same.
3.  Is it possible to develop your Emotional Intelligence (EQ) as you get older?
"Neuroplasticity is on our side: says Reeves.  The brain will learn what we feed it.  Older couples have the same capacity as younger couples to develop new patterns of mind and heart, but of course, the conditioning has to be reinforced over a longer period.  
Not everyone develops this kind of self-awareness.  We are more attentive to this development in younger children in our current culture, but this was not always the case for people now in their 50's, 60's, 70's. They need these skills in order to feel more grounded and connected in their relationships."
4. What is the ultimate goal of your counseling sessions? What do couples hope to achieve, and how do they know they have found success?
"When I begin a therapy relationship with a couple, I let them know I intend to support both parties in developing a  depth of understanding, beyond what they currently have. It is my goal to teach a set of skills and guide them toward accessing the best, in themselves and one another.  Fears about what will happen when couples begin to talk about problems can get in the way of attending to the process itself. We try to encourage honesty and emotional risk-taking rather than placing attention on the outcome."
5.   How can empty nest syndrome affect a relationship?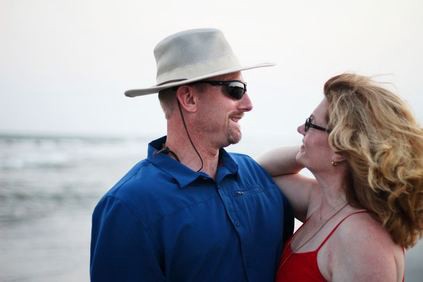 "This is a pivotal time for reflection and renewal.  Experiences of aging,  professional changes and shifting relationships with young adult children all present opportunities for attention. Many couples are not prepared for the adjustments necessary during this time of life, and they benefit from the opportunity to explore what they are experiencing."
When children leave home, couples enter a new phase of life.  Depending on some circumstances, this time can feel like a relief for one or both partners, or it can leave them feeling unsettled and uncertain.
With guidance, couples can learn to know and work with the changes together.  We often uncover a deep appreciation for the history the couple has created and a softening from which a new level of emotional trust can grow.
6.  Can you expand more on your background and what inspired you to pursue couples counseling?
"My early work was as a special education teacher and school psychologist.  I then earned an MSW from Smith College School for Social Work where I now also teach and advise students.  I have been very fortunate in the opportunities I have had to train and practice with many populations and in many settings, including community mental and inpatient psychiatry."
For Reeves,  working with couples offers a very particular opportunity. Martha feels that  intimate partnership holds the possibility for healing  and growth in tremendous ways. This growth influences what we bring to our communities and how we influence our children.
This potential for influence makes her feel alive and invested in the work, as the couple in front of her represents many others before them and after them. She is passionate about helping partners break problematic cycles and, therefore, positively impact their own lives, and the lives of their communities, children and grandchildren.
About Martha Reeves
Martha Reeves, MA, LICSW, also serves as NCCT's intake coordinator for couples retreats. It is her job to ensure a couple is well prepared and equipped for the practice's relationship intensives. You can read more about Martha on her team member page.
If you want to know more about our couples retreat intensives or couples therapy in general, give us a call at (413) 586-2300 or request an appointment here.