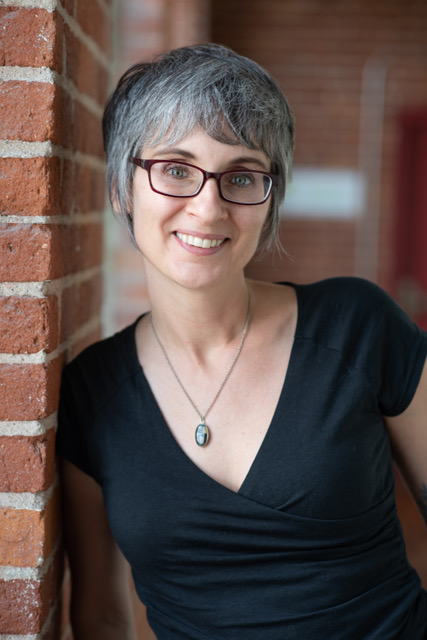 We believe couples therapy is an integral part of cultivating a healthy and happy relationship throughout the lifespan of a couple. And, it is often a necessity for couples and families who face various challenges, including: transitioning to parenthood, becoming empty nesters, facing step-family issues or navigating the complexities of divorce and co-parenting.
Since many couples are part of two-income households and work full-time, the demand for evening and weekend couples therapy has historically far exceeded the supply. With an average of 30 couples on our evening/ weekend waiting list at any given time, we are expanding our time offerings to accommodate couples with limited schedules.
"We want to be a center people trust and one they can call and find easily accessible," says NCCT's Founder and Director, Kerry Lusignan.
As part of expanding our services to couples in New England and the US, NCCT is thrilled to announce the addition of five new licensed therapists (including one Intake Coordinator), who come from a variety of backgrounds and offer invaluable expertise and insight to the practice.
Lastly, we are thrilled to announce that we have added a Director of Clinical Services to our services, promoting Senior Clinician, Rachel Stein, LICSW, to the role.
Extended Weekend & Evening Hours
Working parents and families face a lot of daily demands: from tiring work schedules to soccer games or managing preschool drop-off times. These pressures only exacerbate the need for couples therapy sessions that accomodate their busy schedules.
Starting in April, we are adding 40 new evening and weekend slots to our after-hours couples therapy services. Acknowledging the need for appointment times that are family-friendly, NCCT is now seeing couples seven days a week from 8 a.m. till 9 p.m.
Five Expert Therapists Added to the Team
Each of the following additions to the NCCT team has been hand-picked based on character, expertise, commitment and the passion they bring to the field of couples therapy.

Catherine Hodes, MSW, LICSW, Intake Coordinator
A transplant to the Pioneer Valley from Brooklyn, Catherine was formerly the Director of the Safe Homes Project. She has 20 years of experience in working with individuals in challenging relationships and is an experienced trainer and educator with a specialty in domestic violence. In addition, Catherine is a certified self-defense teacher with a deep interest in restorative practices that can aid healing in diverse relationships.

Josh Tecu, MSW, LICSW
With a Master's in Clinical Social Work from Smith College, Josh has five years of experience in community mental health and college counseling. He brings to NCCT a strength-based perspective on couples therapy and has completed training in Advanced Gottman Method Couples Therapy and received supervision-based training in Acceptance and Commitment Therapy and Internal Family Systems (IFS).


Lauren Weinsier, MSW, JD
After earning a JD from Emory University School of Law, Lauren went on to seek a Masters Degree in Social Work from Westfield State University.. She is a Certified Mediator (Basic and Family Mediation) with training in Advance Gottman Method Couples Therapy, Acceptance and Commitment Therapy, and Dialectical Behavior Therapy.


Erin Lingle, MA, LMFT
Erin holds an MA in Marriage and Family Therapy from Antioch University and has completed training in Advanced Gottman Method Couples Therapy. She brings a background of social and spiritual coaching, mentoring and advocacy for youth, and years of lived experience as a stay-at-home mom. In addition, the lessons Erin has learned in relational exploration and interaction inform much of her therapeutic work today.


Beth Agostino-Evans, MSW, LICSW
Beth holds a Masters Degree in Social Work from Boston University, a professional Life Coaching certificate from IPEC School of Coaching and has completed training in Advanced Gottman Method Couples Therapy. She has over 15 years of experience working with couples in crisis, particularly those experiencing chronic and terminal diagnosis, special needs, loss and bereavement, life transitions, adoption, and relational dynamics for LGBTQ couples.
New Insurance Plans Accepted
Additionally, we have contracted with MBHP and Tricare making our services accessible to more families in the community, including military families and folks who could not afford couples therapy treatment of this caliber in the past.
According to Lusignan, "Couples therapy should not be a luxury that is only accessible to a few. All families need support and our community is made stronger when a couple is made stronger."
Whether they choose weekly 90-minute sessions or a private intensive retreat, each couple we see at NCCT has access to the same evidence-informed, state-of-the-art tools that we use to help couples change their lives, and their family members' lives, for the better.
For families interested in more dedicated weekend couples therapy services, or those who want a jump-start on treatment, our 2-Day and 3-Day private couples retreat offer the equivalent of 8 weeks of couples therapy in just a handful of days.
Interested in learning more about The Northampton Center For Couples Therapy? Request an appointment or call our office at (413) 586-2300.