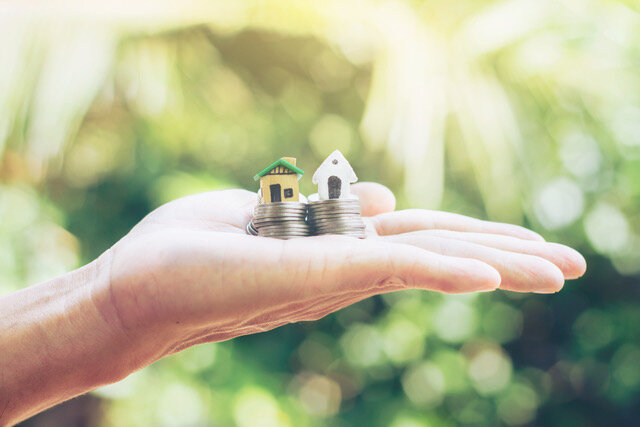 Like most cherished things in life, marriages require commitment, effort, and sacrifice in order to glean positive outcomes―because happiness is not static, and divorce is not something that simply happens, it is the end result when you ignore that check engine light on your relationship dashboard.
If that check engine light began flashing on the dashboard of your new car, and you weren't able to diagnose the problem on your own, you would bring it to the shop. Similarly, it's prudent to apply the same logic, care, and vigilance to your relationship – one of the most precious assets in your life. So when you consider the cost of couples therapy, you may want to keep in mind the following:
Couples Therapy Equals a Healthier Life (and a Healthier Family)
When deciding whether or not to seek couples therapy, remember that the cost is not just another dollar spent, it is a wise investment, not only in the wellbeing of your marriage but in your mental and physical health.
Moreover, the cost of couples therapy is an investment in the wellbeing of your children, who, if not already adversely impacted by the chronic discord in their environment, would be further impacted if you and your partner were to separate. 
According to John Gottman, author of Raising an Emotionally Intelligent Child, if you want to know whether a child is navigating parental crisis at home, there exists a litmus test. It turns out that children exposed to "great marital hostility" have markedly higher levels of stress hormones than children of parents with stable marriages. 
"A happy home protects children from mental, physical, educational, and social problems," according to the American Psychological Association (APA). And a happy home is rooted in two parents who can treat each other with civility, compassion and kindness.
Not Attending Couples Therapy Comes at its Own Cost
When considering the cost of couples therapy or a private couples therapy retreat, bear in mind that it is actually more economical if you were to compare it to the exorbitant costs of getting a divorce―and later trying to maintain two separate households. 
Likewise, the cost of bad marriage counseling is immeasurable. At NCCT, we routinely see couples, who come to us only after having spent countless hours, dollars, and years on couples therapy that was ineffective, or worse, intensified the strife within the relationship.
As the old adage goes, "you get what you pay for." At NCCT, our therapists stay abreast of the most current, cutting-edge techniques in the field of couples therapy. We train directly with the leaders in our field, and increasingly, offer training as leaders ourselves. 
Time is of the Essence (and Costs Money)
As you try to discern if couples therapy is worth the investment, you must also factor in the therapist's time. And while there are many therapists who are willing to offer 1-hour couples therapy sessions, know that the research demonstrates clearly that longer couples therapy sessions are clinically more effective, and that shorter sessions can even be detrimental to your relationship.
In the end, couples therapy specialists have higher fees because we adhere to standards of care and excellence endorsed by the leading research in the field of marriage therapy. This research clearly states that longer, evidence-based lengths of treatment (80-90 minutes for weekly therapy and 15-20 hours for private marriage retreats) is the way to go.
A Return on Your Investment
The cost of couples therapy more than pays for itself and at NCCT we are committed to ensuring that. We invest in the therapy with you. We devote our skills, time, and knowledge to providing you with state-of-the-art resources that will help you rediscover your marriage.
Here are the benefits you will reap for the cost of a couples therapy retreat: 
Time devoted solely to your relationship, away from the noise of your daily routine―a much needed break away from work, children and other obligations―but with the added benefits of a structured environment and undivided attention given by a compassionate expert, who will not only tailor the therapy sessions to meet your unique situation, but who can mitigate tension and conflict should it arise when you finally have that heart-to-heart discussion on the most sensitive of topics. 
You will receive the guidance of a top-notch couples therapist, who has, for years, worked with many troubled couples―and who knows how to moderate those potential bombshell moments in a way that will prevent anger from escalating. 
"What you get is a safe space, with nothing to distract you while you learn to air your grievances in a manner that is structured, supportive, and calm," says NCCT Founder and Director, Kerry Lusignan
For the money spent on a sleek car that handles switchbacks like a champ and provides smooth sailing during the stormiest of conditions, 
you could learn how to communicate with your partner in order to handle life's switchbacks like a champ―you could learn how to be present with one another, in order to achieve smooth sailing during your daily interactions, even when your lives are at their stormiest. 
If you know that a couples retreat at NCCT would make for an excellent investment but are unable to spring for the cost of a three-day retreat, consider our one and two-day retreat options. Alternatively, if you live locally, there is the option of coming for weekly 90-minute sessions. If you live in another region of Massachusetts―or are an international couple who can't travel the distance―NCCT is now offering online couples therapy. Regardless of which package you choose, you can be assured that your relationship (and your family) is in the most competent of hands.
You will leave NCCT with a cache of tools and resources to help you reverse feelings of contempt, distance and resentment toward one another―and to help strengthen your bond through acts of compassion and respect, and through the practice of mindfulness when sharing your fears, hopes, dreams, and desires with one another. 
And, when you're able to achieve this in your marriage, you will develop close ties that will, according to Robert Waldinger (Director of the Harvard Study of Adult Development) help you cope with life's discontents, slow mental and physical aging, and lead you toward happiness and longevity. 
In the end, the cost of couples therapy more than pays for itself, as family, love, and health are arguably our most valuable assets.