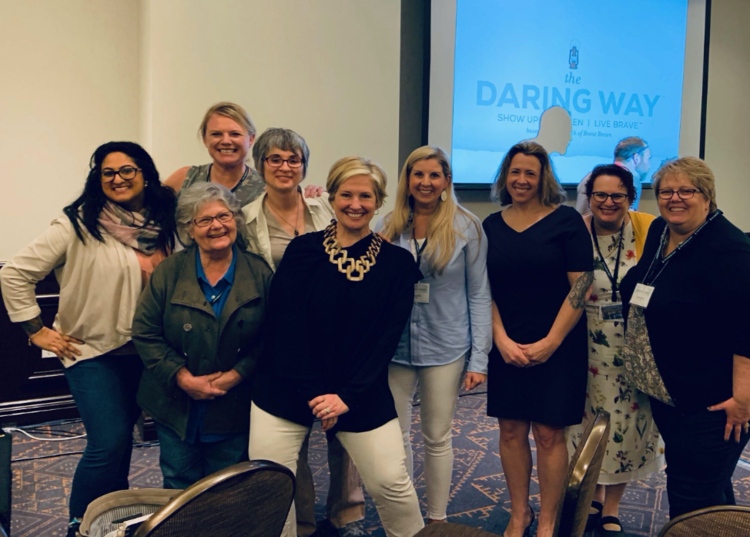 Dear NCCT Friends and Colleagues–
Last year, for both personal and professional reasons, I was inspired to immerse myself in the teachings and methodology of Brené Brown. In April of 2019, I hopped on a plane to San Antonio TX and began a life-changing journey. Now, after a full year of training, studying, consultation, and implementation, I am thrilled to announce that I am officially a Certified Daring Way Facilitator (CDWF).
What this means, is that in addition to the myriad cutting edge evidence-informed practices NCCT currently offers, we now have access to even more amazing resources and tools to support you in loving well! From couples to colleagues to our own in-house clinicians, we are proud to be part of The Daring Way™ movement, cultivating wholehearted living and shame resilience in our relationships and the greater community at large.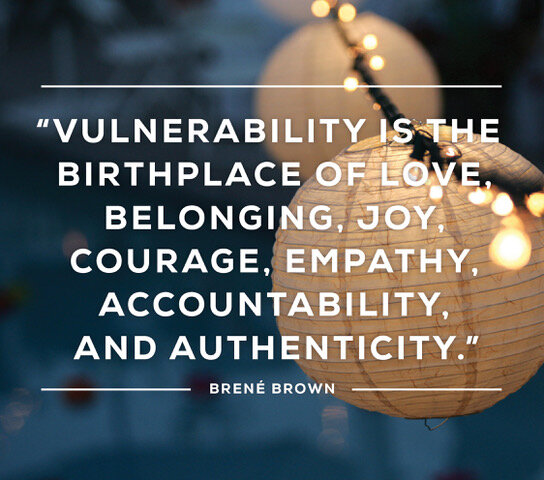 Why bring the Daring Way™ to NCCT and our work with couples?
At NCCT, I'm always looking at how we can improve and make things better. What I've seen in our work with couples is that if there's one core issue that underlies what relationships are up against, it's shame – the intensely painful feeling of being flawed and unworthy of love. Shame drives good people to do bad things. Offloading hurt and disowning vulnerability perpetuates a legacy of trauma and harms our children, partners, and friends. Out of fear of losing love and connection, we damage love and connection – it's tragic.
Brene' Brown's research demonstrates that ministering to shame through relationships is one of the most powerful ways to heal it, so bringing The Daring Way™ to NCCT was a no-brainer. Given we work exclusively with couples and, in turn, have a specialized skill set, we're uniquely poised to do this essential work.
Additionally, unlike other therapeutic modalities, The Daring Way™ is a curriculum, so it offers a wealth of tools and materials that we can creatively implement in a multitude of ways. In the coming months, we will be integrating these phenomenal materials into classes, workshops, meetings, and of course, couples therapy!
What is the Daring Way™?
The Daring Way™ is a highly experiential methodology based on the research of Dr. Brene' Brown. Designed for work with individuals, couples, families, work teams, and organizational leaders, the method can be facilitated in clinical, educational, and professional settings. During the process, facilitators explore topics such as vulnerability, courage, shame, and worthiness. Participants are invited to examine the thoughts, emotions, and behaviors that are holding them back and identify the new choices and practices that will move them toward more authentic and wholehearted living. The primary focus is on developing shame resilience skills and developing daily practices that transform the way we live, love, parent, and lead.
Who is Brene' Brown?
Dr. Brene' Brown is a research professor at the University of Houston, where she holds the Huffington Brene' Brown Endowed Chair at the Graduate College of Social Work.
She has spent the past fifteen years studying courage, vulnerability, shame, and empathy. She is the author of three #1 New York Times Bestsellers: The Gifts of Imperfection, Daring Greatly and Rising Strong.
Her TED talk – The Power of Vulnerability – is one of the top five most viewed TED talks in the world, with over 25 million views.
Brene' is the Founder and CEO for The Daring Way™, COURAGEworks, and BRAVE LEADERS INC – a platform that brings her latest research on leadership development and culture change to teams, leaders, entrepreneurs, change-makers and culture shifters.
To read more of my ponderings on love, courage, vulnerability, and all things Gottman and Brene' Brown have a look at these recent articles:
John Gottman and Brene' Brown: Running Headlong Into Heartbreak