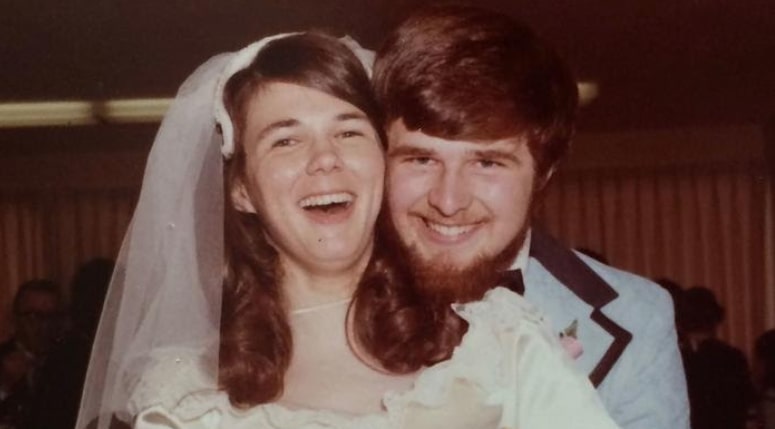 Psychologists Drs. John and Julie Gottman of The Gottman Institute separate couples into two major groups: the "masters" and the "disasters." Masters remain happily together, while disasters either break up or are chronically unhappy. In Masters of Love, couples share thoughts about marriage and tell us what they have learned along the way.
Dan from Seattle, Washington met Nancy from Fort Worth, Texas in the fall of 1971 on Orientation Day at Richmond College in a suburb of London, England, where the two were studying abroad. They were married two years later.
After living in the Pacific Northwest for 26 years, they joined the State Department, which took them to nine separate tours of duty across five continents in 18 years. Today, Dan (69) and Nancy (69) are retired and live in Seattle, WA. They have two adult sons, Robert (31) and Michael (29).
We asked them about how they met, how they decided to live abroad, what the most rewarding and challenging aspects were, and their best advice for couples living overseas.
On their first meeting
Dan: We met on Orientation Day at Richmond College in a suburb of London, England, in the fall of 1971. We were both enrolled in a Junior-year-abroad program that had students from throughout the United States. We were both working part time. Nancy was going to work for a family as an au-pair in central London, and my roommate, Jim, and I were the program's mini-bus drivers. We asked Nancy and another young woman from Texas to join us at a riverside pub that evening. It didn't take long into the conversation before Nancy and I connected as if we were long-lost friends.
We connected at a basic value level that allowed me to feel completely safe in our conversation, and I was sharing feelings, hopes, and fears that I had never shared with anyone. We were together from that evening, although I tried to put up walls to avoid a commitment to her (and my own feelings). We continued to fall deeper in love the more we discovered about each other.
As a right-brain person and introvert, I love leading groups, but keep individuals at a distance. Nancy has a full spectrum of left-brain skills including math and science, organization, and planning. She is very extroverted, has no fear of mixing in new groups, and develops close friendships. We have found that we are an amazing, decisive team when we respect our different "lanes" in getting things done together.
Nancy: Dan was very talkative and sharp. We were immediately comfortable with each other and on our first date and we shared our secrets openly. We bonded and trusted each other immediately. We came together with core values in common, but our interests, skills, and abilities could not have been more different.
I believe opposites do attract. The Gottmans talks about how it's not who you are or what you do that will help you find "the one." Rather, it's how you speak to each other, how well you get along, and how you move through time together. After 50 years together, we couldn't agree more.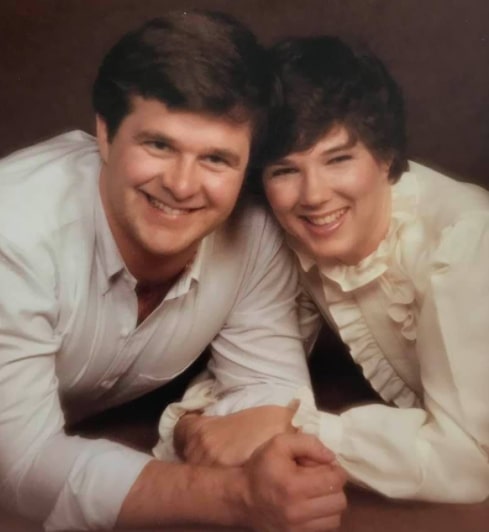 On deciding to live abroad
Dan: We met overseas, each with the intention to live and study in London for the school year. Nancy then returned home to live with her parents for the summer and work in her parent's church. I stayed and worked for the college in London and made money to allow me to spend three weeks in the Soviet Union with a small British student group (I had taken Russian in high school). We each returned to school in the United States in the fall—me in Seattle and Nancy in Green Bay.
Our relationship endured the distance and the time apart, but after the first term back at school, I asked Nancy to come to Seattle and marry me. I was nervous and fumbled the proposal badly over the phone, but she said yes and I drove to her parent's home to meet them at Christmas and brought her back to Seattle.
We were married 10 weeks later and three months after that accepted an offer to move back to London for a year and work for the college we attended. We saw this offer as an opportunity to travel more in the UK and on the European continent while having a place to live and flexible jobs to support ourselves financially. We loved the couple that we would be working for.
After this second year in London, we continued to travel overseas on vacations, but lived in apartments and houses in Washington State and Oregon that were close to various schools we attended and jobs we held. After 15 years of marriage, we decided to start a family. We had two boys a few years apart and they became part of our overseas travel adventures.
When they were both in elementary school, the state of Oregon passed a massive property tax rollback that slashed school funding. Nancy was doing her student teaching, having completed coursework for a Master's Degree in teaching. At the same time, the business we had owned for 15 years was in the middle of a technology shift and we had decided to sell the assets. We agreed it was time to leave Oregon.
We went to London where Nancy interviewed for teaching jobs in International Schools, and I sat for the State Department Foreign Service Officer Exam. The process was long and involved, but when offered a position with the State Department that required relocating to Washington, D.C. in six weeks, we said yes, then went to work to get it done.
Nancy: I remember as a middle school student in Fort Worth, Texas dreaming of living in other countries and of working in different jobs for a year or so. My father was an armchair traveler who read and watched TV specials about other countries, music, and art. My High School French Teacher led a group of students to France and I went with her when I was 16.
Dan and I lived in London for two years at the beginning of our relationship and traveled around the world many years before joining the State Department after 26 years of marriage. We joined the State Department after deciding to sell our business and I had finished a Master's Degree in teaching.
We were at a turning point of looking at new opportunities and breaking away from our life in Portland, Oregon. We decided that we wanted to show our two sons a larger world than Portland offered us. We have moved 25 times in almost 50 years together, including nine times in 18 years with the State Department.
On the rewards of living abroad
Dan: As a couple, there are huge rewards to be gained by stepping outside your comfort zone and learning new things, not only about the local culture and people, but about yourself and each other as you face new challenges. Tourists never get the chance to burrow into local peoples' lives, compare differences in the way we look at the world.
For our sons, it was a chance for them to begin to realize all the things we have at home that we take for granted as normal: clean drinking water, electricity that runs all day, schools for all kids, good hospitals, ambulances, fire hydrants and fire trucks, flush toilets, and toilet paper (and what it was like to do without some of those things). For Nancy and I, rewards included learning to cook and eat new foods, attending ceremonies like weddings, church services, funerals, and local holiday celebrations, listening to local music and dances. Looking back at the US from abroad, through local eyes—discussing world events through a local lens.
Finally, sharing these experiences with each other, encouraging each other to keep learning, because at the same time it is exciting, it could also be exhausting.
Nancy: The most rewarding aspect to me was the interesting people and cultures that we learned about and the relationships that we developed. I love to learn new things and living abroad gave me that opportunity constantly.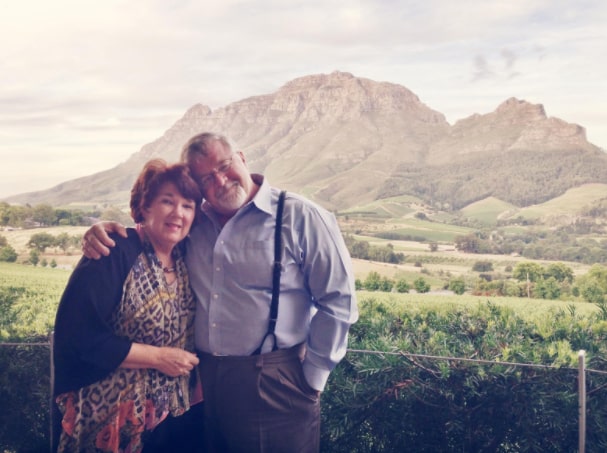 On the challenges of living abroad
Dan: Managing the stress of constantly adjusting to new ways of getting things done. Each home leave we would disembark and welcome each other back "to the land where things work." As much as we complain, the United States works. Customer service, efficiency, product quality, endless public services, fire departments, and ambulances that take you on good roads to a decent hospital.
In so many countries, life is just much harder. Expats living abroad typically have the resources to secure items they need or want through the mail if they are not available locally, but in many countries basic services are lacking or simply don't exist. Government corruption can lead to many services being available only to those that pay a bribe. Public safety on the streets, safe construction of buildings, roads and electrical systems can be sketchy at best. The challenge is to get to know your complete environment and all its limitations. Always be prepared for the unexpected.
Always be prepared for the unexpected. When the unexpected happens, and it will, that is when the trust, mutual respect, and good communication skills you have built as a couple is a lifesaver. The challenges will test your bond as a couple. Having the right tools to fall back on will help turn the challenging times to ones of growth for your relationship.
Nancy: Keeping our family and work life balanced and making sure that all of us had the resources and support that we needed through the constant changing environment.
There can also be a lack of support of family and friends when you need them. The guilt and sadness weighs on you when you miss important events at home, like weddings and birthdays of loved ones, or worse, funerals and memorial services. I lost my mom when we were on our first overseas tour. Dan lost two of his three brothers and a sister-in-law while in Okinawa, a brother-in-law while in Geneva, and a sister while in Kigali. Those losses were so much harder when not surrounded by loved ones.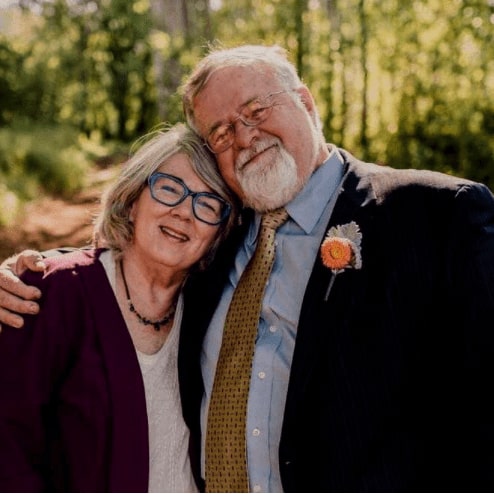 Their advice for couples living abroad
Dan: Our relationship faced different pressures in Geneva than it did in Abidjan or Kabul, and still different in Okinawa. In every environment, however, what we learned from the work of John Gottman was the importance of "fighting fair" as a multitude of stresses affected our day-to-day lives.
Ultimately, it comes down to treating each other with love and respect, even when we disagree. We had to learn the skills to resist the defensive reactions and simply listen, and to not discount each other's feelings. We're always on the same team.
Nancy: Constant change can be exhausting, but can build on the bonds in a marriage if you work on every transition together—always looking for solutions that meet each of your needs. The effort itself strengthens the lines of communication and builds trust and mutual respect, both elements that allow love in a relationship to thrive.
When two people have very different ways of approaching problems, you each have to respect and allow the other person's approach. And even the best laid out plans can have different results than expected. You have to continue to work together without judgement and blame when things don't turn out.
———————————
At NCCT, our licensed experts offer 100% secure online couples therapy for couples living outside the United States. Click here to learn more and book a free consultation session today.
Like what you've read? Sign up to receive my musings filled with heart, concrete tools, and cutting edge resources via my blog: Loving Well.