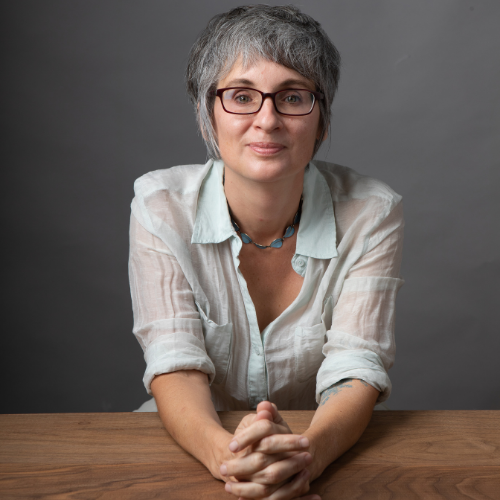 As 2021 nears an end and NCCT approaches two years of primarily operating virtually, I've made some important and necessary decisions that will impact the NCCT community.
I've been saying from the get-go that there is no going back to what we were before the pandemic. That not only is this impossible, it's also unwise. Before Covid, over a hundred couples came weekly to our center for couples therapy. Additionally, many couples came from all over the country and worldwide to participate in intensive couples therapy retreats. In our ongoing desire to serve couples, we were looking at a variety of new and different ways to offer services to support couples in crisis.
When COVID hit, we changed almost everything about how we provided counseling to better support couples during uncertain times, and we succeeded. With the help of a dynamic team of virtually savvy professionals, our center is currently operating entirely online, providing the same high-quality and evidence-informed treatment. Due to the accessibility that online therapy offers, we are reaching more couples than ever. Plus, my digital course, Crisis to Connected, has helped over 100 couples and provided scholarships for 20% of the students that enrolled. I'd say that we are here for the long haul.
The good news is unlike so many beloved local restaurants and entertainment venues that could not survive the challenges COVID posed to small businesses; we are here. I'm deeply grateful to serve our local and global communities with exceptional competency, compassion, and care. Our driving force is you, our clients, and that will remain unchanged. Still, circumstances are forcing us to make a change after much deliberation. I have decided to terminate our insurance contracts as in-network providers with all insurance companies except Massachusetts Behavioral Health Partnership (MBHP) as of 3/19/2022. What this means is that if you are currently a couple at NCCT (and you do not have MBHP), come 3/20/22, you will need to seek reimbursement for couples therapy with us as out-of-network (OON) behavioral health providers.
I recognize that this is a significant change and that you may have specific questions and concerns. I want to assure you that your therapist and the entire NCCT team will be available to support you in this transition in the coming months as March 19th draws nearer.
It's not my style to make a significant change without sharing my thoughts on how I came to this conclusion. I feel it is essential: As the leader of a team of marriage and family therapists, as a person who cares deeply about the long term viability of a center that has helped over 1500 couples to date, and as a clinician who is well aware of the mental health crises and the national shortage of couples therapists, to explain how I arrived this decision.
For years health insurers have routinely demanded a look at our session treatment notes to ensure that our care was appropriate and that it took place. Such a demand is called an "audit." It consists of them reading your treatment plan, scrutinizing your diagnoses, and combing your records for any data that could justify retroactive denial of coverage. It's no secret that many mental health providers feel put in a bind. We believe our services should be accessible; that high-quality psychotherapy is very much part of comprehensive healthcare, and every health insurance company should provide it.
We also believe you have a right to your confidentiality and to progress through couples therapy at a pace that's best for you. We know, from the research, that for couples therapy to be effective, there must be sufficient time for you to metabolize everything you learn. The road from crisis to connection is different for each couple. NCCT will not provide cookie-cutter care or magic bullet solutions no matter how much health insurance companies might pressure us otherwise. We've experienced an uphill battle with getting insurance companies to recognize the validity and necessity of marriage and family therapy from day one, and it's been a long and tiring journey.
From my vantage point as leader of a small specialty group practice, the infrastructure required for NCCT to process insurance claims is increasingly enormous. The financial costs of taking health insurance since COVID are significantly higher. The potential risks incurred due to their scrutiny and emphasis on saving money (not lives) are exhausting. As such, we are opting out of managed care.
Ultimately, my decision comes down to acting with integrity, practicing what we preach, and having a vision for a healthy business at the front of my mind.
As we free up resources at NCCT, I believe there will be increasing opportunities to support our community and couples in creative and generative ways. There will likely be challenges and growing pains during these changes. Still, we at NCCT believe this is the best way forward for our clients, for us as counselors, and for our mission of supporting couples in crisis.
In the coming months, I will be in touch to update you as we implement changes. In the meantime, please do not hesitate to reach out to me directly or to contact Maggie, our Director of Operations and Couples Support, at [email protected]
Meanwhile, take good care of your heart.
Wholeheartedly,
Kerry