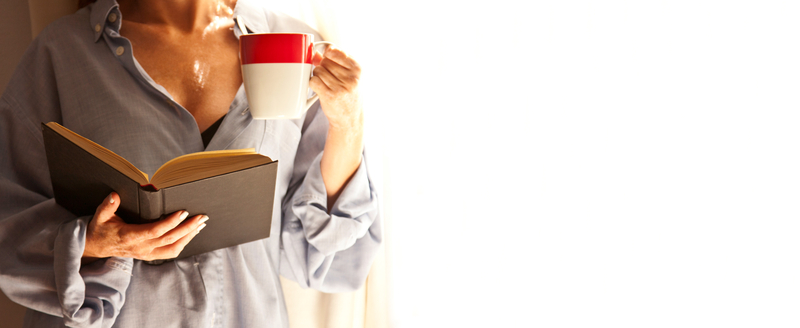 Let's face it, our media and culture are awash in self-help, be-happy, romanticized relationship advice; knowing where to go to get support and research-backed tools can be daunting. So this week (as promised), I sat down and compiled a list of my favorite top five resources for couples in crisis. Again and again, these are the materials I steer people to when their heart is hurting and they're longing for more. Because while your relationship is unique, specific issues that you struggle with are probably not.
My field, marriage and family therapy, is in the middle of a renaissance, with thinkers like John Gottman, Stan Tatkin, and Brent Atkinson paving the way for deeper connection, secure functioning (regardless of your past), and healing from betrayal.
And given the current national shortage of couples therapists, it's more important than ever that you have some tools that you can turn to independently.
So if I was stranded on a desert island with my partner (or at home locked down in the throws of a pandemic) and we were steeped in gridlock and negative sentiment, here are the top five resources I'd want to have packed in my bag, to set things right: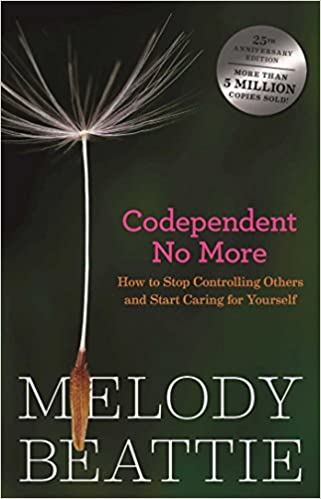 It took me decades to finally crack the cover of this modern classic and New York Times bestseller. As a professional, I was skeptical and wrongly assumed it was another pop-psychology self-help book. But when I finally got around to reading it, I was blown away by how helpful, practical and vital this book is. If you struggle with setting compassionate but firm boundaries, if you wonder whether someone else's problem is your problem and have lost sight of your own life in the face of their struggles, this book will offer you immense guidance and support.
This online article is required reading for all new couples beginning therapy with me. Based on a diagram developed by a well-respected psychiatrist and teacher of Transactional Analysis named Stephen Karpman, it explains the "Victim Triangle." In a nutshell, this article will help you determine your default position when navigating relationship challenges. Are you prone to rescuing? Do you collapse into victimhood? Or are you more likely to resort to blame and persecutory actions? Regardless of where you start, what is essential to comprehend is that we all are vulnerable to inhabiting each of these roles and that they have the propensity to become "shame generators" and perpetuate dysfunctional dynamics.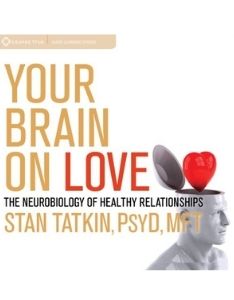 An in-depth audio romp on attachment theory and brain science as seen through the lens of Stan Tatkin, Founder of the Psychobiological Approach to Couples Therapy (PACT). In this fantastic audiobook, Tatkin guides us through his proven principles and practices for building enduring security and commitment between couples, family members, and others that we love. His ideas are a welcome reprieve from our me-centered and autonomy-focused culture. Touting values, social justice, and interconnection, no relationship library is complete without this audiobook.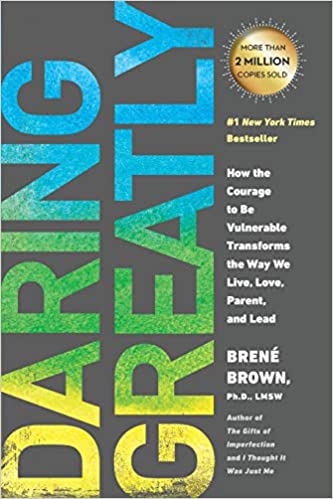 Yes, this book is not a "relationship" book. Yes, this book is not written explicitly for couples. But I wholeheartedly love this book, and for me, it was a game-changer. Perhaps more than anyone, Brown has taught me how to love well. That "clear is kind." That values and courage are indispensable tools in the psychotherapy office. That the wholehearted sit side-by-side Gottman's Masters of Marriage. And it was my certification in Brown's Daring Way™ curriculum that inspired me to write John Gottman and Brené Brown on Running Headlong Into Heartbreak, the Gottman Institute's number 1 blog in 2019. This book should be required reading for all humans.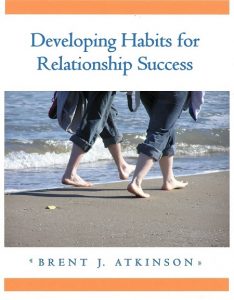 If I had to pick one book to give all couples, it would be Developing Habits for Relationship Success by Brent Atkinson. As the Founder of the PEX method (Pragmatic Experiential Method for Improving Relationships), Atkinson has created a manual that will give you everything you need to get unstuck and move forward regardless of your circumstances. This book is required reading for all NCCT clients, and we consider it so essential we give a copy of it to every couple that attends NCCT for a private retreat or intensive. What makes the PEX approach so unique is that even one member of a couple can make use of it. So if you have a partner who refuses to go to couples therapy or won't accept influence from you regardless of how skillful you are, the tools offered in this book are critical. Atkinson was the first to teach me about the importance of standing up skills. And not just why they are essential, but how to stand up well. He normalizes core differences. He proposes that we can always get further when we avoid defaulting to a perception of overall blame of our partner. In this sense, his ideas align beautifully with Brené Brown, who encourages us to assume people are doing the best they can, even when what they offer up is inadequate. And if that is not enough, this book, more than any other resource I know, will give you a plethora of exercises, concrete tools, and even audio clips (to listen to when you are freaking out). There is no other book comparable to it, and again and again, our clients tell us it is the most helpful thing they have ever read.
In summary, you can access many excellent tools from home with the click of a few keys on your laptop, and in turn, acquire an abundance of skills to shift problematic relationship dynamics without ever setting foot in a therapist's office. Don't get me wrong, couples therapy can be beneficial, and often it is the best way to move things along farther and faster. But having just finished offering my signature digital course, Crisis to Connected, I can assure you that we are all capable of growing and changing and that there are myriad ways to accomplish that.
Wholeheartedly,
Kerry